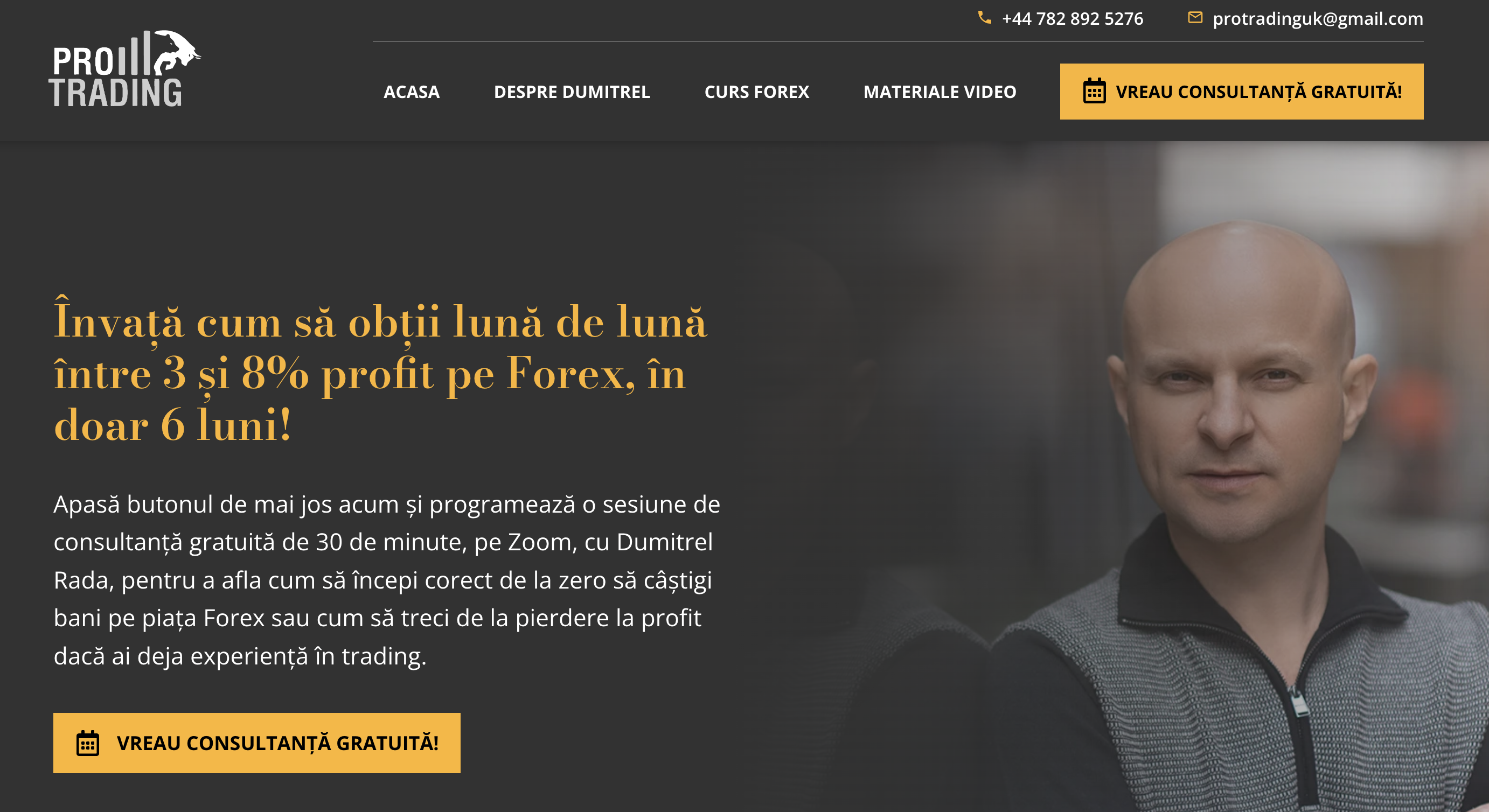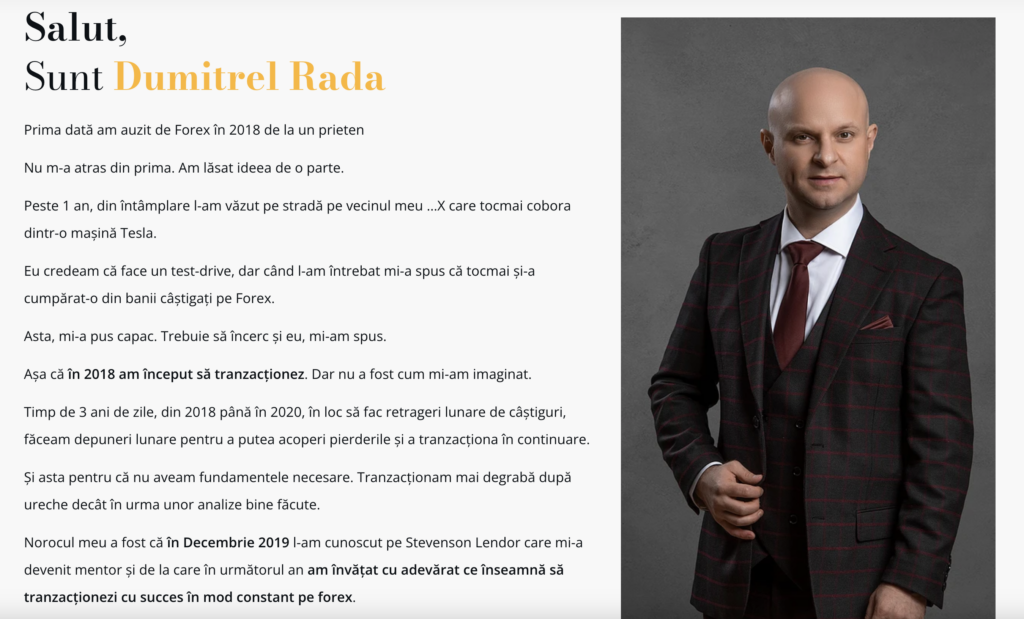 ProTrading.info, a platform committed to offering comprehensive Forex trading education, has recently embarked on a partnership with Aysa.ai, an industry leader in SEO automation. The fusion of Aysa.ai's innovative technology and expert-managed services aims to magnify ProTrading.info's online presence and outreach.
About ProTrading.info
Founded by Dumitrel Rada, ProTrading.info is designed to educate and guide users through the world of Forex trading. Whether it's beginners with zero prior experience or seasoned traders facing a rough patch, ProTrading.info caters to all. The platform aims to help its users consistently generate a monthly profit of 3 to 8%.
ProTrading.info offers a free consultation session via Zoom with Dumitrel Rada. They also provide access to the Forex Secrets course, a detailed six-month program that walks users through the intricacies of Forex trading. The ProTrading.info community meets daily on Zoom to analyze, discuss, and conduct trades together – a collaborative effort that has yielded significant success.
Embracing Aysa.ai's SEO Automation and Managed Services
The collaboration with Aysa.ai is a strategic move for ProTrading.info to strengthen its online reach. Renowned for its SEO automation solution, Aysa.ai utilizes intelligent algorithms to enhance and streamline a site's online visibility.
But the partnership goes beyond SEO technicalities. Through managed services, Aysa.ai's team will work closely with ProTrading.info, managing SEO strategies, and implementing necessary optimizations to bolster the platform's performance. Aysa.ai's experts will delve into understanding and refining the site's content and marketing strategies.
The Power of Collaboration
The synergy of Aysa.ai's SEO expertise and technical know-how with ProTrading.info's experienced and subject-focused team creates a robust alliance. This partnership is set to empower ProTrading.info in reaching a broader audience and fulfilling its mission to groom as many successful Forex traders as possible.
A spokesperson from Aysa.ai expressed their enthusiasm about the partnership, stating, "We are delighted to collaborate with ProTrading.info. We see a great opportunity to contribute to their success in offering indispensable knowledge and skills for Forex trading. We are confident that our SEO automation solution and managed services will notably improve ProTrading.info's online visibility and help them achieve their goals."
Looking Ahead
Through this collaboration, ProTrading.info looks forward to broadening its influence and reach a wider audience, while delivering quality services and education in Forex trading. Simultaneously, Aysa.ai further cements its position as an industry leader in SEO automation solutions.
The partnership between ProTrading.info and Aysa.ai signifies the future of digital collaboration, where content expertise meets technical prowess to create a potent recipe for success. The Forex trading world can anticipate exciting developments and educational opportunities as these two forces combine their strengths.
You can find out more here!