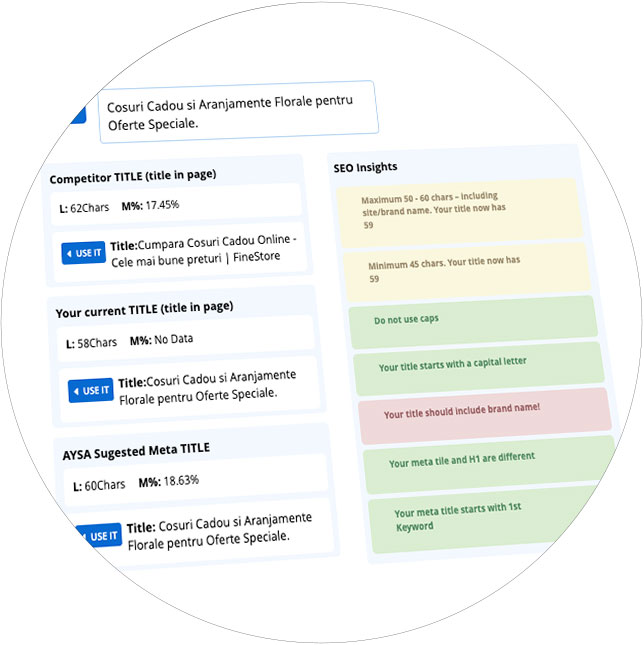 Effortless Content optimisation with

our SEO automation software

The ultimate goal of content optimization is to ensure that a website's content is structured, formatted, and presented in a way that search engines can easily crawl, index, and rank, while providing users with valuable, engaging, and informative content. 
Aysa.ai automates several critical factors of content optimization, including:
Overall, with Aysa.ai's automation of content optimization, it becomes an essential part of any SEO strategy, improving the visibility, relevance, and engagement of a website's content, which ultimately leads to higher search engine rankings, increased traffic, and better user experience.
Automated

content writing & generation
Automated content writing and generation is a feature of Aysa.ai, an
SEO automation
software designed specifically for the ecommerce industry. This feature allows users to quickly and easily create unique, high-quality content for their website, product pages, and marketing materials using advanced machine learning algorithms.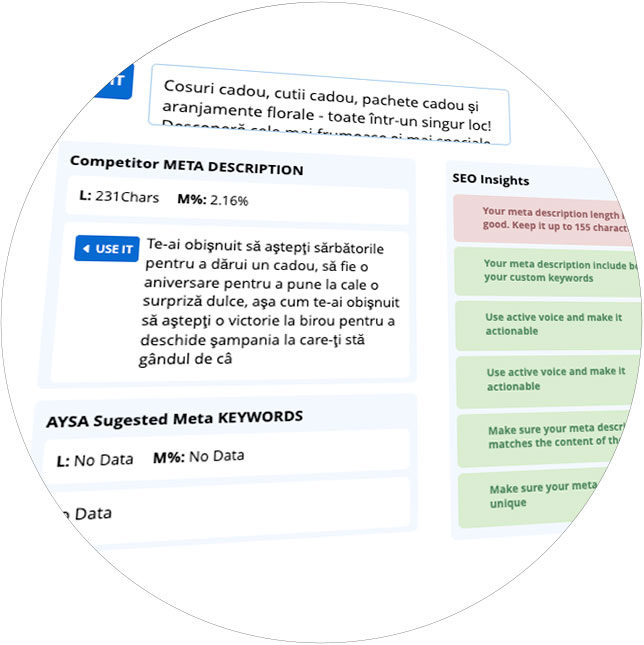 We started using the app for Magento a few months ago and now we are on the 1st page in Google with our main keyword, Automate Vending.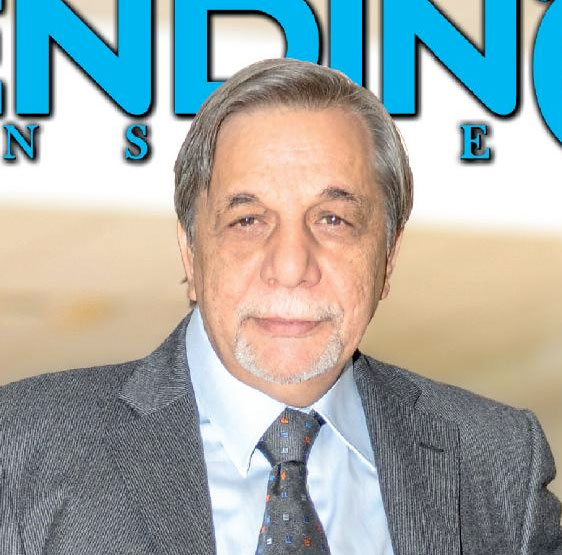 DairComexim
Ignazio Aglieri
Is this tool for you? Check bellow:
Advantages of

AI Written content?
In recent years, there has been a surge in the use of AI to generate written content. AI written content is generated by algorithms that can analyze data and produce written content in a matter of seconds.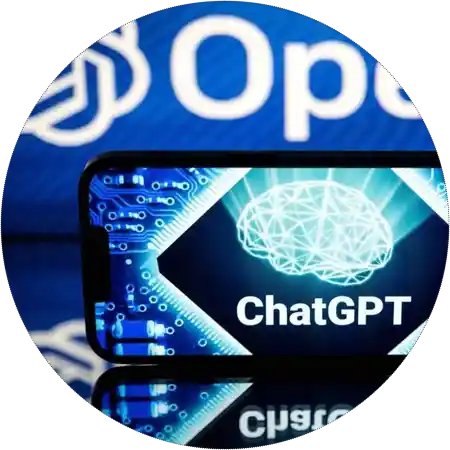 AI Written Content
's Limitations:
Lack of Creativity:

AI-written content lacks human writers' creativity and imagination, making it difficult to create unique and original content.

Limited Contextual Understanding:

AI-written content may struggle to understand the message's context and tone, resulting in irrelevant or inappropriate content.

Dependence on Data:

The accuracy and relevance of AI-written content are heavily dependent on the quality and quantity of data provided.
AI Written Content

Applications

:
AI-written content can be used to create blog posts, social media updates, email newsletters, and other marketing materials.

News and Journalism: AI-written content can be used to generate real-time news articles and reports.
E-commerce:

AI-generated content can be used for product descriptions, customer reviews, and other e-commerce-related content.

Customer Service:

AI-generated content can be used to generate responses to customer questions and complaints.
Finally, AI-written content provides a number of advantages for businesses looking to streamline their content creation process. While AI-written content has limitations, it can be a valuable tool for producing high-quality, accurate, and cost-effective content.
Businesses can benefit from advanced keyword research and competitor analysis by integrating AI-powered solutions such as Aysa.ai, an SEO automation platform for the ecommerce industry, to produce more effective and targeted content. Businesses can leverage the power of AI-written content to enhance their marketing efforts and drive business success by striking the right balance of human creativity and AI-powered efficiency.