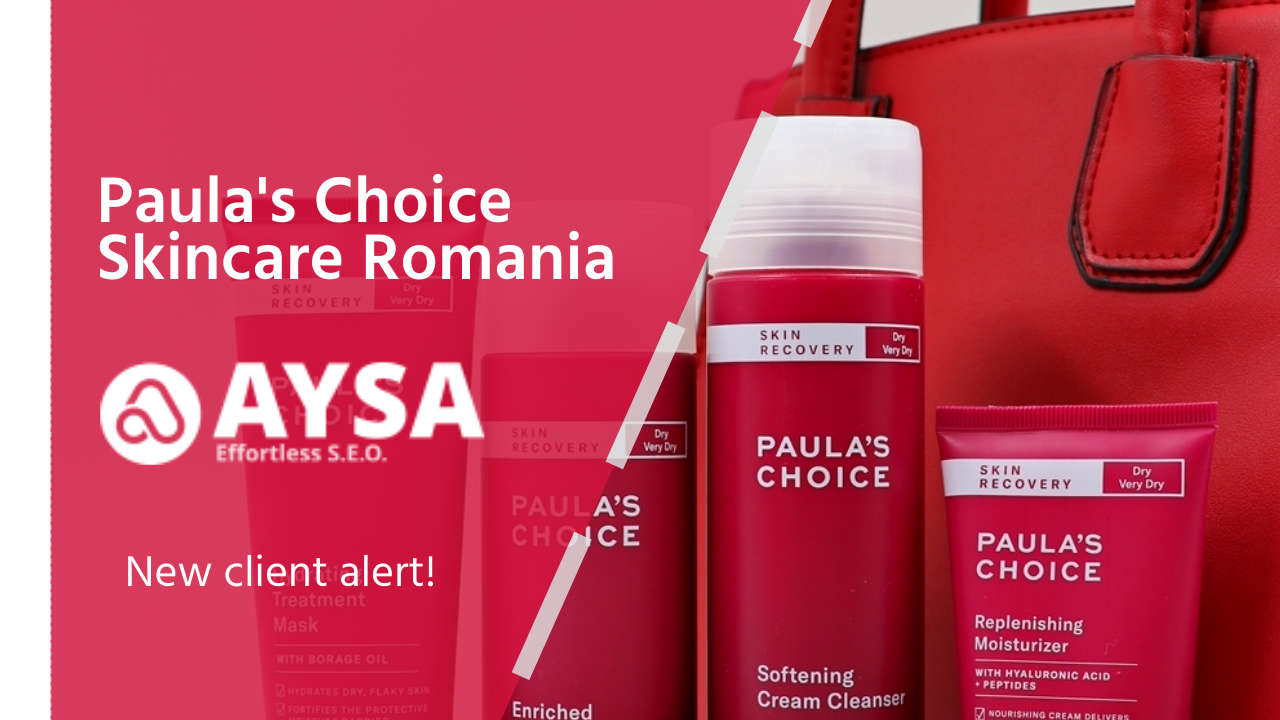 In the ever-evolving skincare arena, embracing digital innovation is not just a trend but a necessity. Paula's Choice Skincare Romania, renowned for its commitment to evidence-based products and transparency, has entered into an illustrious partnership with Aysa.ai through their mutual collaborator, Stone Soup Tech. This trio is set to bring about a transformative digital skincare experience.
SEO agency for cosmetics companies
Utilizing the managed SEO services from aysa.ai, Paula's Choice Romania aims to enhance its digital presence, ensuring that their scientifically-backed, safe skincare solutions reach consumers through the most efficient and cutting-edge digital channels. With an AI integration on the horizon, clients can look forward to a customized interaction that caters to their unique skincare needs.
Stone Soup Tech, a company offering integrated solutions in technology, management, and marketing services, brings its expertise to this partnership. Since 2001, Stone Soup Tech has been dedicated to delivering comprehensive solutions to the world's most demanding clients, making them an ideal collaborator in elevating Paula's Choice's digital journey.
This collaboration is more than an augmentation of online presence; it represents a leap towards an online interface where information about skincare is accessible and comprehensible to consumers. The synergy of aysa.ai's SEO and AI capabilities with Stone Soup Tech's robust tech infrastructure promises not just an enhancement in how Paula's Choice Romania interacts with its clientele but a redefinition of the online shopping experience that gears towards a smarter and more connected future.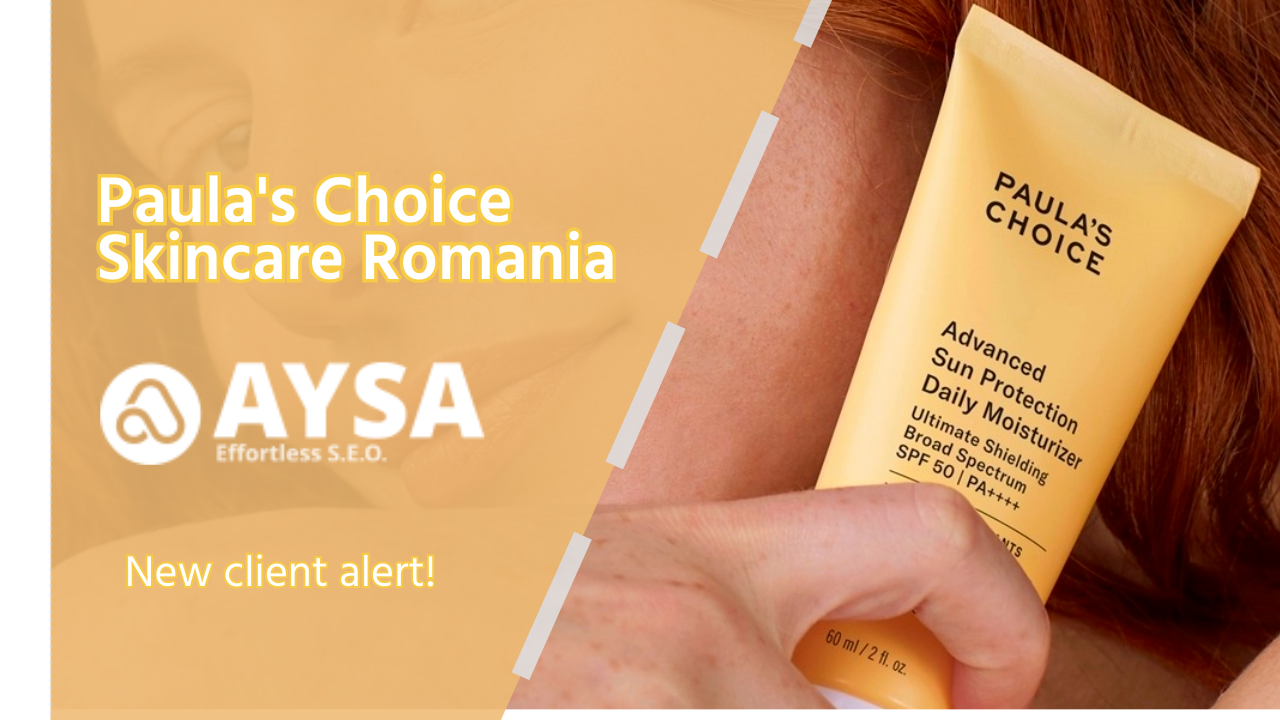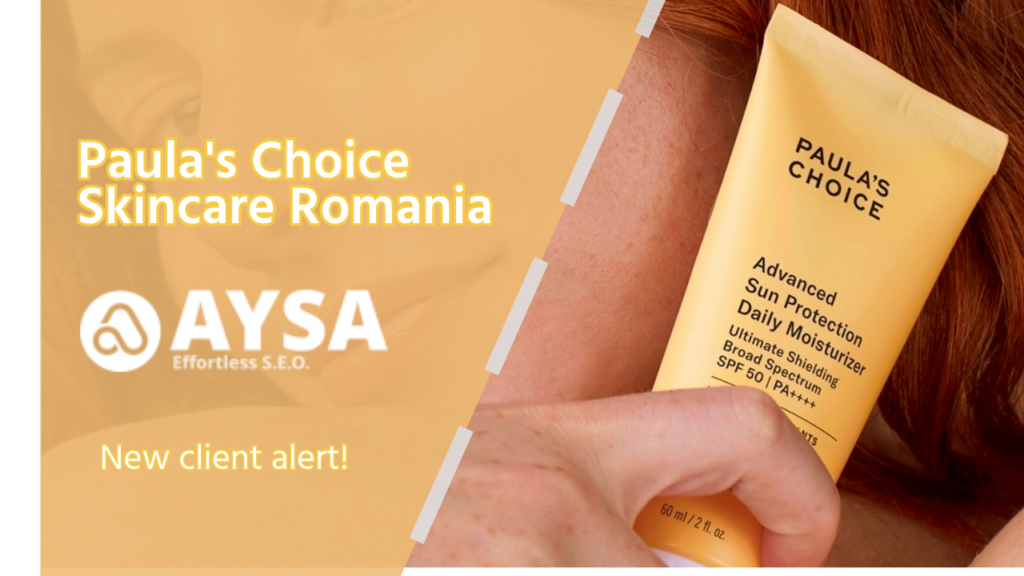 Together, these entities echo a shared commitment to merge skincare excellence with technological precision and innovation, offering solutions that extend beyond skincare issues to redefine the digital retail experience.
Paula's Choice Skincare – about the brand
Paula's Choice Skincare is a well-known beauty and skincare brand that was founded by Paula Begoun, a renowned skincare expert and author. The brand focuses on creating effective, science-backed skincare products that are free from fragrances, dyes, and harmful ingredients. Paula's Choice Skincare offers a wide range of products, including cleansers, exfoliants, toners, serums, moisturisers, and sunscreens, among others. The brand is known for its emphasis on transparency, research-based formulations, and a commitment to providing consumers with reliable and effective skincare solutions.
Other clients in our list – SEO specialised agency: