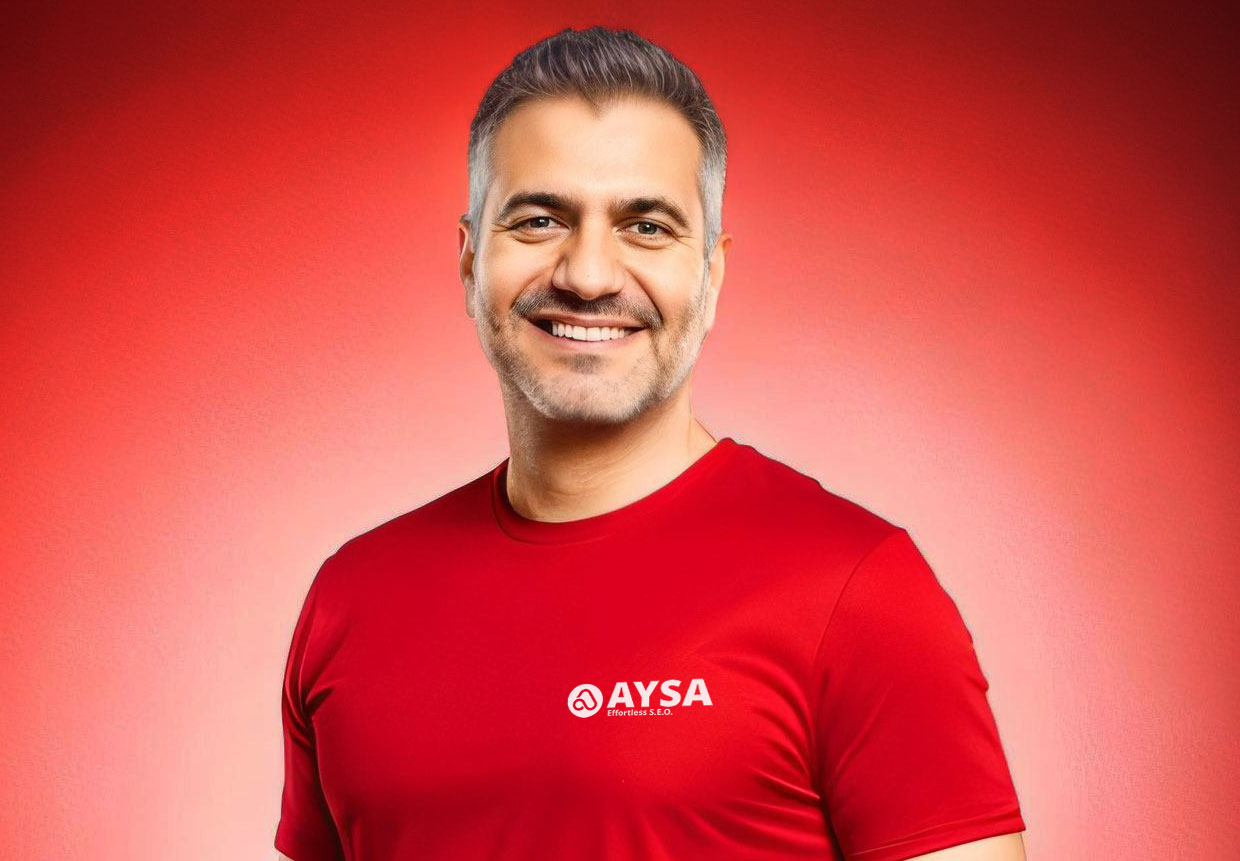 The Romanian e-commerce pioneer Doraly.ro is our newest client partner, and we at Aysa.ai are overjoyed to share this news. Aysa.ai has achieved a significant milestone in the development of our managed services and cutting-edge SEO automation software by winning Doraly.ro's business.
About Doraly.ro
"Doraly.ro – Cumperi din plin, plătești mai puțin!" – is the first e-commerce marketplace in Romania that offers customers the ability to order both retail and wholesale products. This innovative approach ensures that customers benefit from lower prices depending on the quantity ordered.
Our collaboration with Doraly.ro has been met with positive testimonials. Merchants from Doraly Expo Market, as well as external merchants, have all praised Doraly.ro for their promptness in responding, assistance in product listing, and a marked increase in sales volume and customer portfolio.
These merchants further highlight the impressive growth in sales for their product range since listing their products on Doraly.ro. Account managers have demonstrated a level of professionalism and dedication that provides them with confidence in a long-term collaboration.
"Doraly.ro – Our range of products caters to everyone, and Doraly Marketplace was the best solution for selling both individually and in bulk. We are pleased with the collaboration and hope that it will be long-lasting."
Doraly.ro and its Tradition
With a history of over 30 years, Doraly Expo Market is a renowned developer of commercial spaces, warehouses, and offices located on both sides of DN2 in Afumați, Ilfov. The marketplace covers a vast area of 280,000 sqm, with 400 commercial spaces in 36 pavilions and approximately 4,000 parking spaces, including underground parking.
The Doraly.ro team is driven by strong will and innovation. They are committed to their customers while appreciating the rapidly evolving technology landscape. Each day, they work to improve their product range and user experience, determined to reach perfection. Innovation and dedication define their approach, as they strive to offer the best experience for their customers and merchants on their platform.
Aysa.ai's Role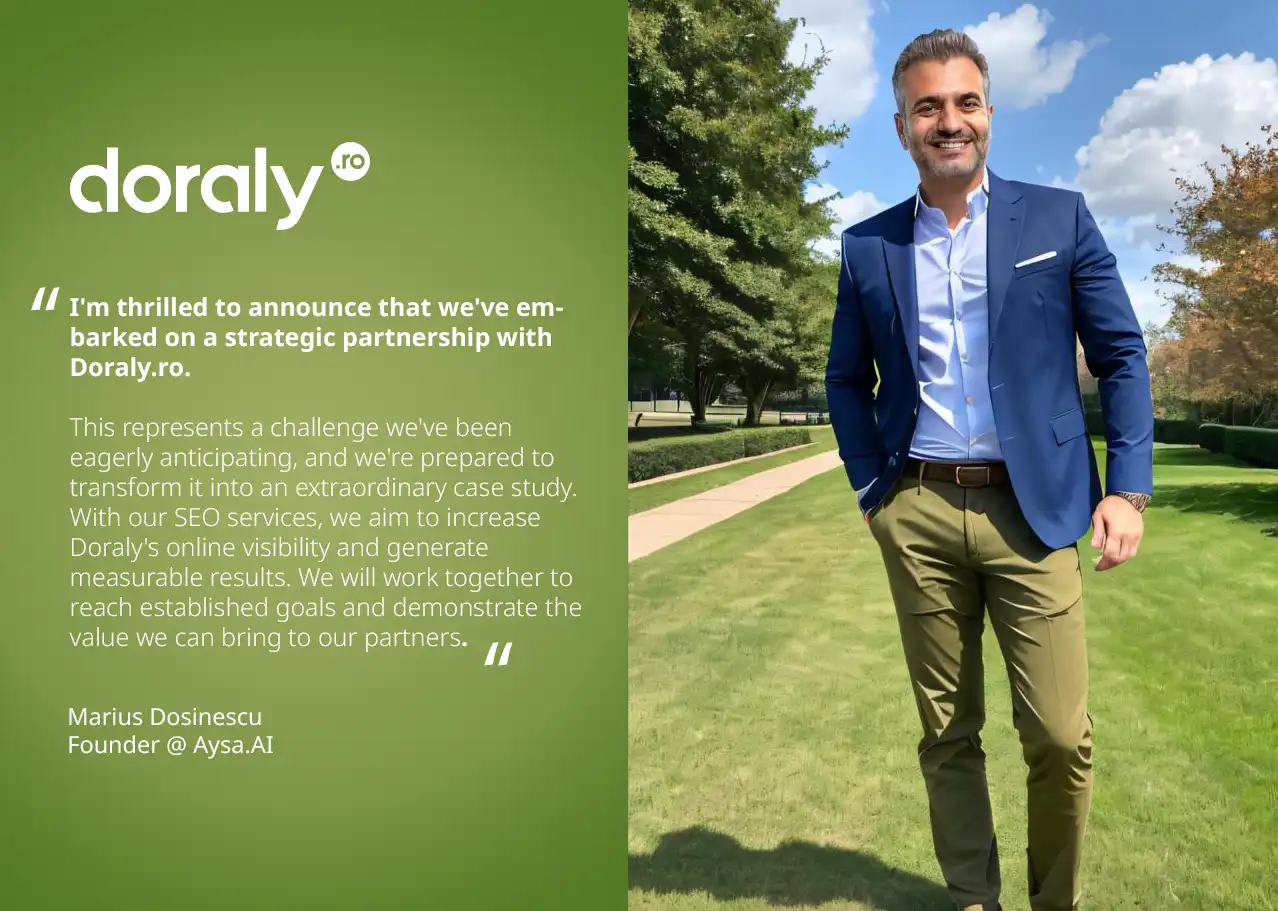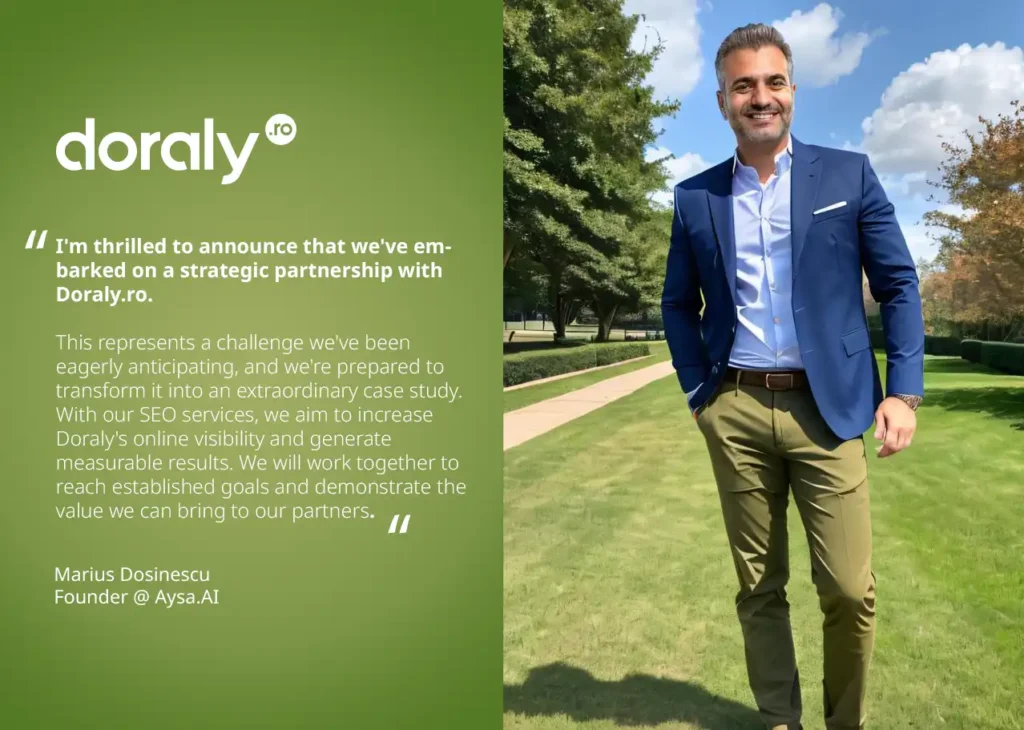 Partnering with Doraly.ro, Aysa.ai's SEO automation software and managed services will play a crucial role in enhancing their online visibility, driving organic traffic, and consequently, escalating sales. As a leading player in the e-commerce industry, Doraly.ro recognizes the importance of an effective SEO strategy, hence their decision to employ our software and services.
Aysa.ai will work closely with Doraly.ro to analyze their SEO needs, devise tailored strategies, and implement them using our advanced SEO automation software. Our managed services team will ensure seamless integration of our solutions within their existing systems and provide ongoing support to maximize results.
Customer Satisfaction at Doraly.ro
Doraly.ro has earned rave reviews from customers for its wide range of over 200,000 products spanning more than ten principal categories such as DIY, Garden & Pet Shop, Household & Family, Electronics & Appliances, Auto & Moto, Children's Items, and more. Customers appreciate the convenience of finding everything they need in one place and the benefits of purchasing in bulk or retail, both of which result in significant cost savings.
With Aysa.ai's SEO automation software and managed services, we are confident that Doraly.ro will continue to enhance their customer experience, expand their reach, and further establish themselves as a dominant player in Romania's e-commerce industry. We are excited about this partnership and look forward to contributing to Doraly.ro's continued success.