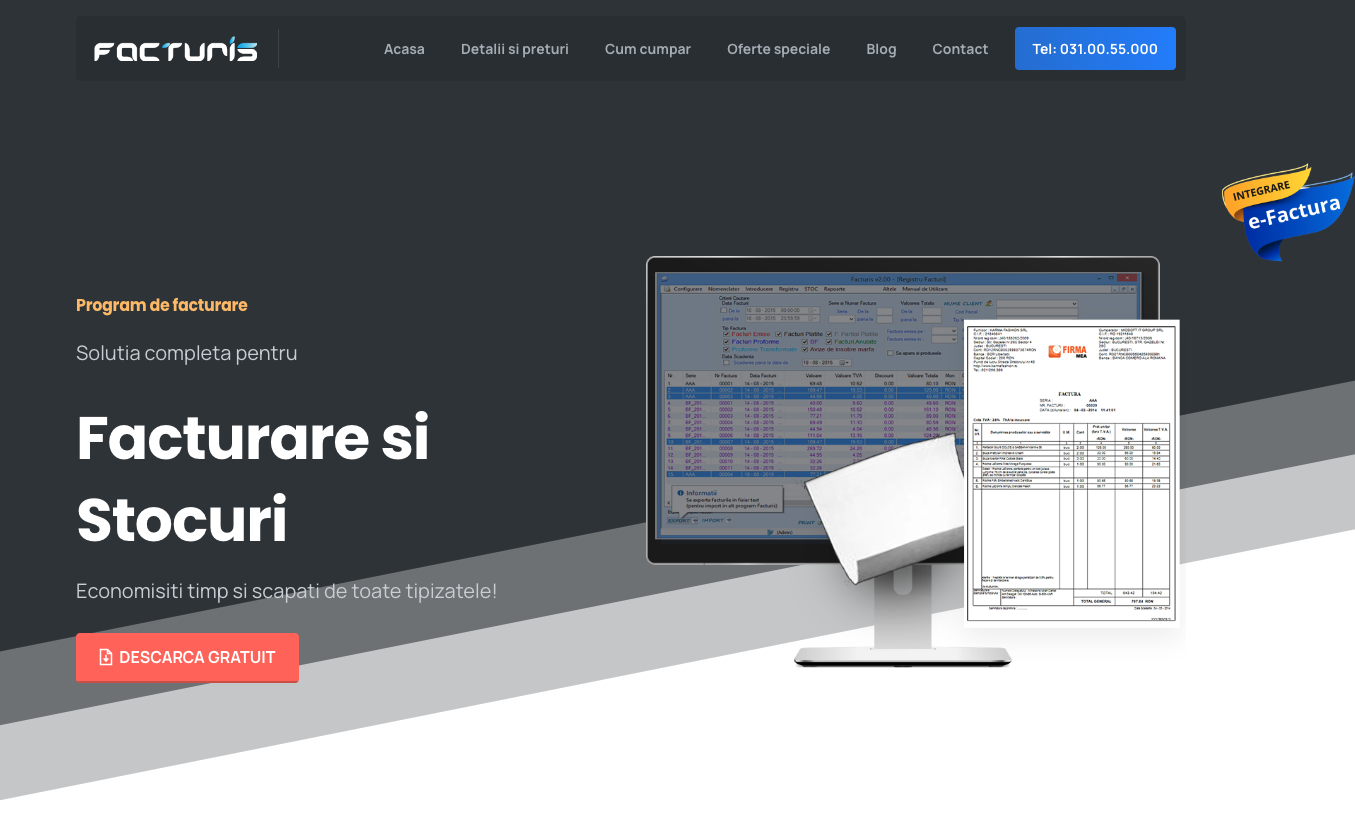 The Experience of Facturis.ro with SEO Poisoning
Cybercriminals use the SEO poisoning method to create fake web content that looks like the reputation of a legitimate website. In December 2022, a legitimate website called Facturis.ro was targeted in this manner.
No client data was affected, mainly because they have the security measures in place and also they respected GDPR recommendations.
The main problem they had, the website SERP was destroyed and the traffic dropped 5x times.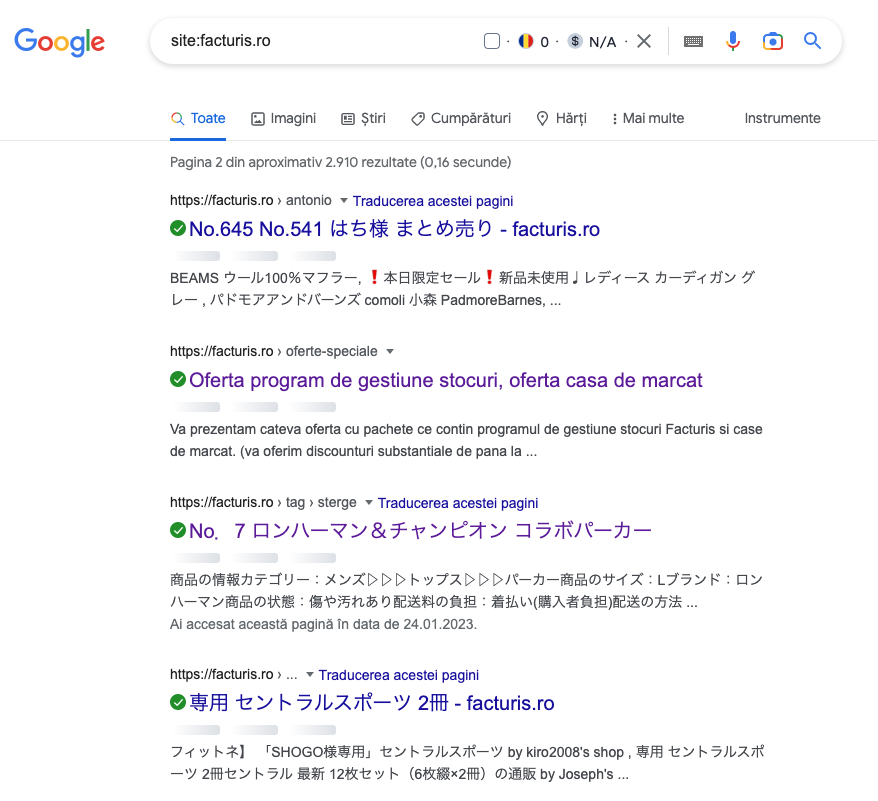 How SEO Poisoning Works
The people who tried to hurt Facturis.ro's search engine optimization (SEO) made fake web content that used the reputation of the real website.

The fake content contained ads, and the attackers managed to get search results to appear higher on internet search engines by using pairs of attackers and redirecting the traffic there. This way, the attackers could lure victims who were more likely to see and trust search results with a higher ranking.
In this case they affected the results in google and the pages to display advertising and to redirect traffic to other website, displaying advertising.
The Impact on Facturis.ro
The SEO poisoning of Facturis.ro hurt the site and its reputation in a big way. The attackers used the website's reputation to spread malware and trick victims into clicking on advertising or just redirecting traffic there.
This not only affected the website's traffic and search engine rankings, but also harmed the trust of its customers and users.
How Facturis.ro Responded
In response to the SEO poisoning attack, Facturis.ro immediately began the cleanup process of both the website and the search engine results on December 10, 2022.
In January they started working with Aysa.ai to cleanup the website and improve their rankings.
This meant getting rid of the harmful content, putting in place security measures to stop attacks from happening again, and keeping an eye on the website's traffic and search engine rankings.
Facturis.ro's situation shows how important it is to know about the dangers of SEO poisoning and take steps to protect yourself and your website.
By paying attention to what you see in search results, matching text to specific URLs, and taking other security steps, you can make it much less likely that you'll fall victim to an SEO poisoning attack.
It's been a month since Facturis.ro had the attack, but it's important to remind people of the dangers of SEO poisoning, and how it can harm a legitimate website like Facturis.ro.
This process cannot be automated, yet
SEO poisoning can be fixed by removing any harmful content, putting in place security measures to stop future attacks, and keeping an eye on the site's traffic and search engine rankings. Some of these steps can be automated, while others may require manual intervention.
For example, you can use tools and software that track website metrics and alert you of any suspicious activity to automatically keep an eye on your website's traffic and search engine rankings. You can also use automated tools and scripts to get rid of harmful content and put in place security measures.
But the process of finding and removing all malicious content and backlinks may need human help because it needs to be analysed by a person to make sure that no good content is taken away. So, cleaning up a website that has been messed up by SEO poisoning is a balance between automated and manual checks.