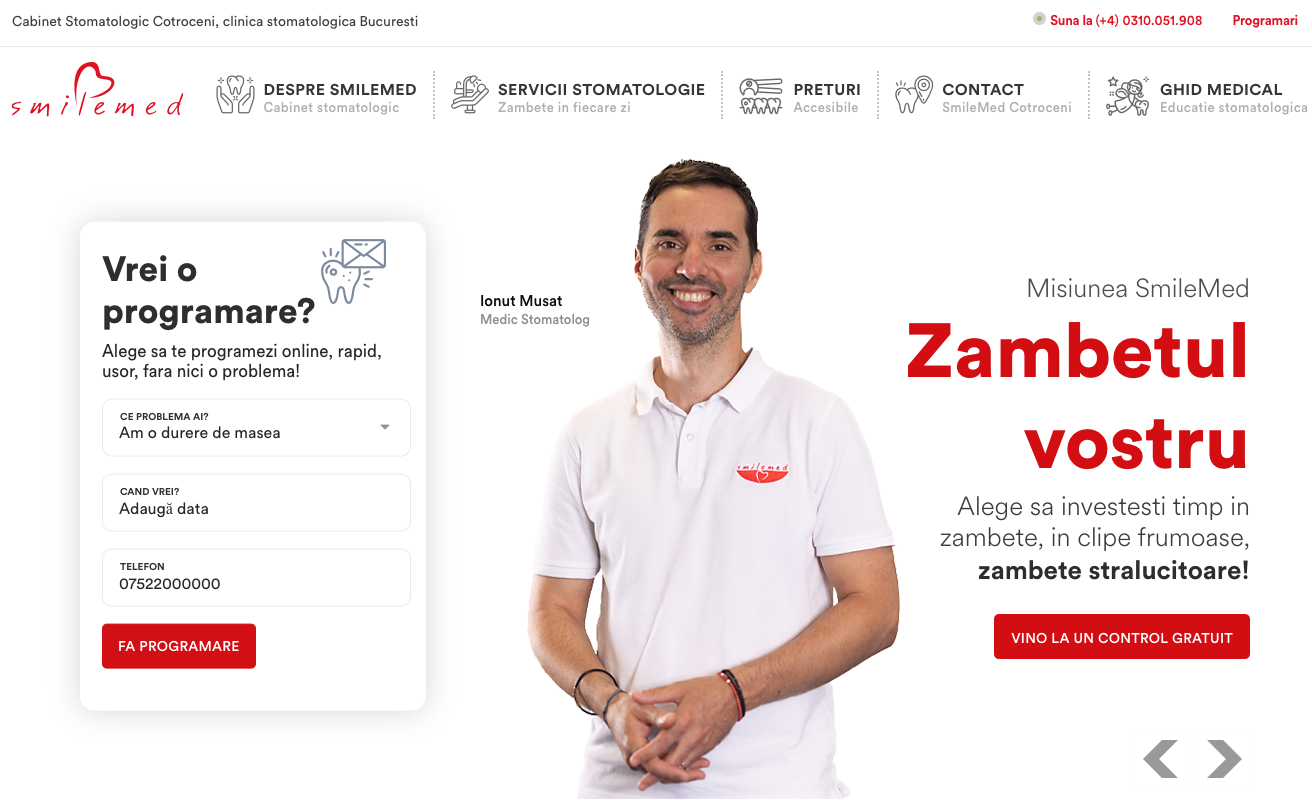 Smilemed is an amazing dental clinic that has been providing top-notch dental care to patients in Romania since 2001.
The clinic is well-known for its commitment to patient comfort, the use of cutting-edge technology and its team of experienced and qualified dentists.
At Smilemed, patient care is of the utmost importance. The clinic's team of dentists and staff work to create a welcoming and comfortable environment for patients, ensuring that they receive personalized care and attention.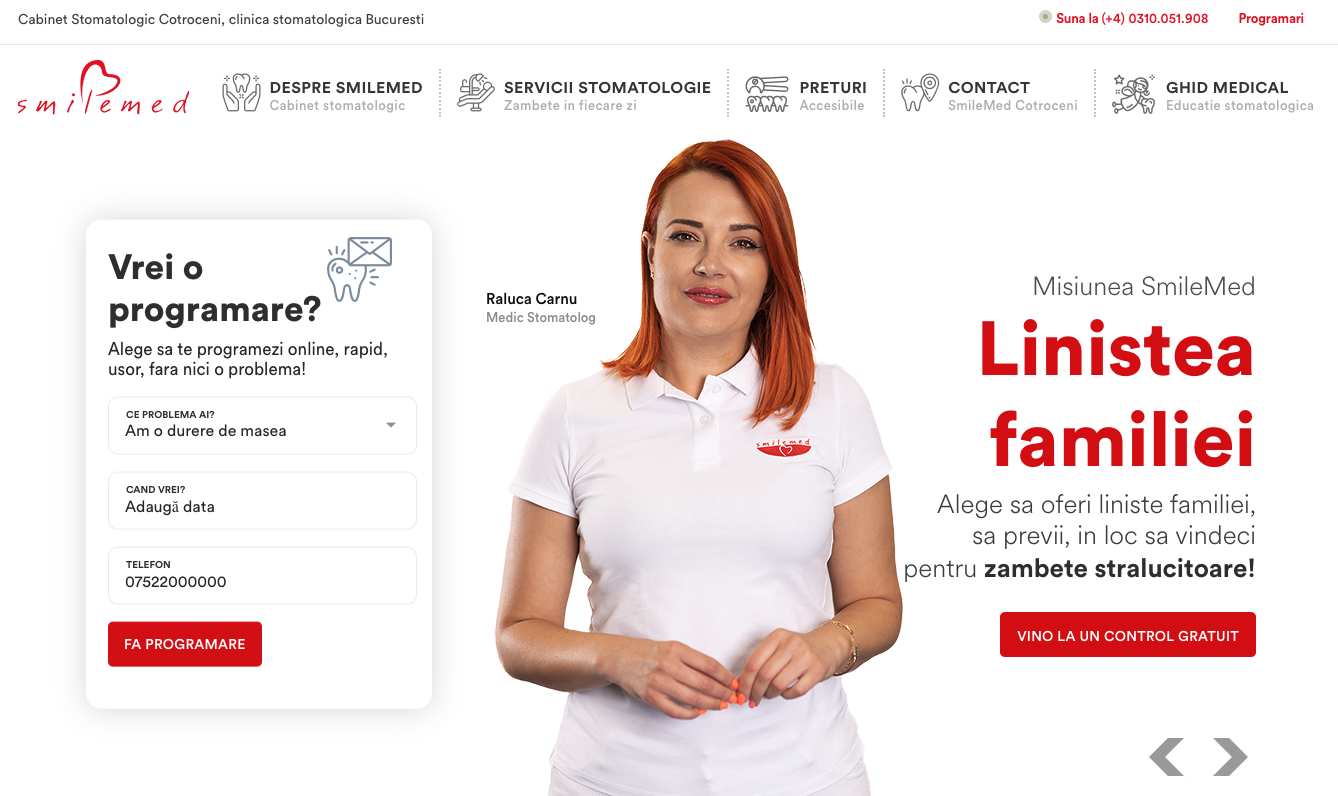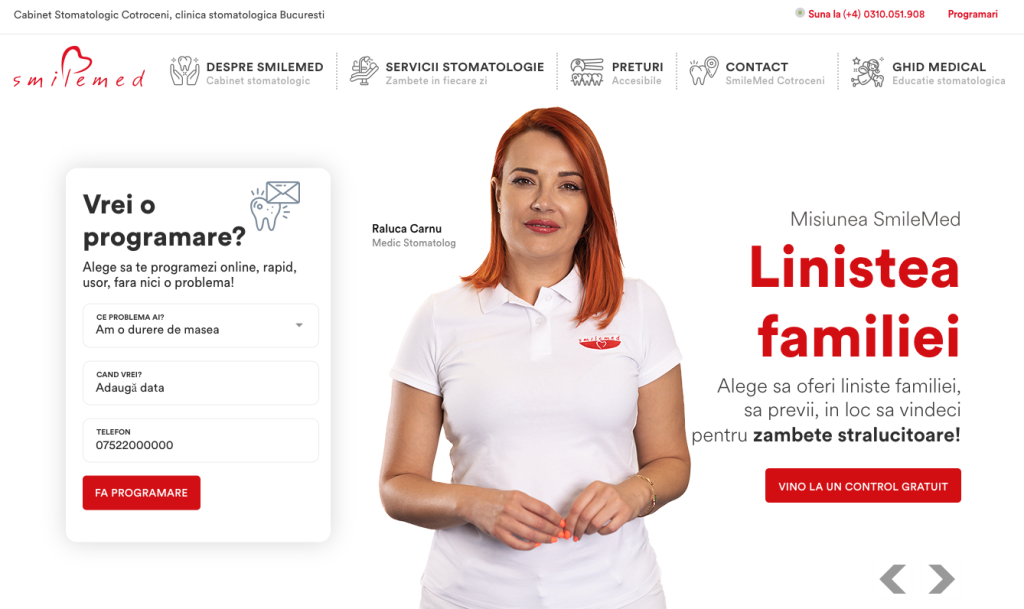 The clinic also has the latest technology and tools, which make treatments faster and more effective.
Our agency AmonSEO is taking care of this client.
Smilemed's dentists are highly trained and experienced, and are recognized internationally for their expertise.
Many of them have been involved in writing specialized books on dental aesthetics, and several are members of prestigious professional organizations such as the European Society of Cosmetic Dentistry and the Romanian Society of Dental Aesthetics.
In addition to general dental care, Smilemed offers a wide range of treatments such as teeth whitening, orthodontics, and dental implants.
The clinic also has a strong emphasis on patient education, ensuring that patients are fully informed about their treatment options and the procedures they will be undergoing.
Smilemed also offers loyalty card programs for their regular customers and is involved in pro-bono and humanitarian work.
The "Thank You" and "Friends and Family" cards offer benefits such as free samples, special offers at partner businesses, and discounts of up to 25%.
In short, Smilemed is a reputable dental clinic that offers a wide range of high-quality dental services, and prioritizes patient comfort and care.
With experienced and qualified dentists, state-of-the-art equipment and facilities, and a focus on patient education, Smilemed is a great choice for anyone in need of dental care.