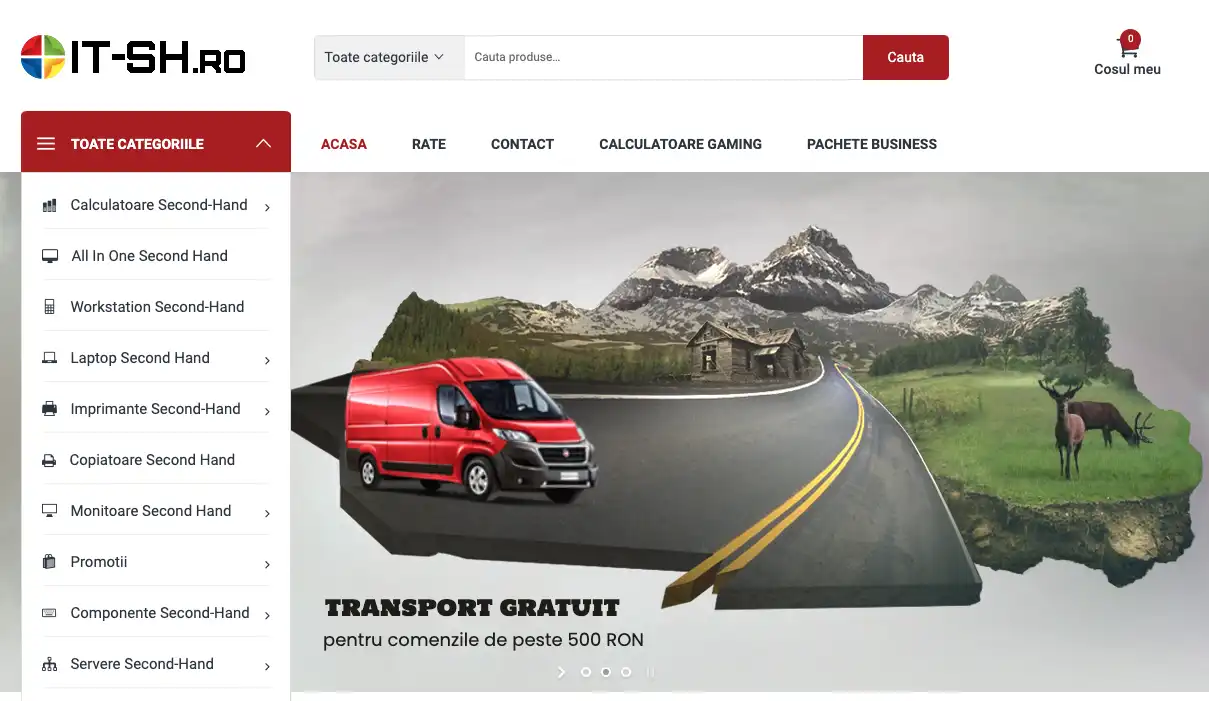 An Effective Alliance Leveraging SEO Automation and Knowledge to Advance Market Leadership
Creating the Conditions for Change
In a significant development, IT-SH, a major force in the Romanian used equipment market, has partnered strategically with Aysa.ai, a pioneer in SEO automation. This partnership, which involves the acquisition of managed SEO services and Aysa.ai's advanced automation system, positions IT-SH for rapid market growth and dominance.
The Engine of Search Engine Automation
Digital Marketing Process Improvement
The SEO automation software from Aysa.ai enables IT-SH to effectively optimize its digital marketing efforts in a time when having a strong online presence is essential. The business can direct its resources toward more important, strategic projects by automating repetitive and tiresome tasks.
Data-Driven Perspectives
The Aysa.ai system uses cutting-edge algorithms and machine learning to uncover priceless trends. In order to ensure resonance with the target audience and achieve higher search engine rankings, IT-SH is able to improve its content and online strategies in real-time thanks to this.
X Factor: Managed SEO Services
Expert Advice and Assistance
IT-SH will gain from managed SEO services from Aysa.ai, which also include automation, professional assistance, and active support. Aysa.ai's seasoned team of SEO specialists will collaborate with IT-SH to discern its business objectives, assess competition, and forge a tailor-made SEO roadmap.
Detailed Service Spectrum
The full-service SEO suite from Aysa.ai offers a wide range of services, from backlink building and performance analytics to keyword research and on-page optimization. This guarantees a unified and effective SEO strategy for IT-SH.
Impact and Future
An Evolution in Online Presence
IT-SH is poised to experience an unprecedented increase in online visibility and sales by utilizing the cutting-edge SEO tools and knowledge of Aysa.ai. Through this partnership, IT-SH will be able to take advantage of new opportunities and market trends.
Getting Around in a Competitive Environment
The market for used equipment in Romania is incredibly competitive. IT-SH's dedication to growth and innovation is demonstrated by its partnership with Aysa.ai. By strategically investing in technology and services, IT-SH positions itself to outsmart rivals and become the go-to supplier of used equipment in Romania.
Establishing a New Era
The partnership between IT-SH and Aysa.ai represents a paradigm shift in how companies that deal in used equipment can use cutting-edge technology and professional services to spur growth. The dynamic SEO automation software and managed services from Aysa.ai combined with IT-SH's market knowledge usher in a new era for the Romanian used equipment market. All eyes will be on IT-SH's path toward market dominance as it sets out on this ambitious journey.
Here are some categories from their website