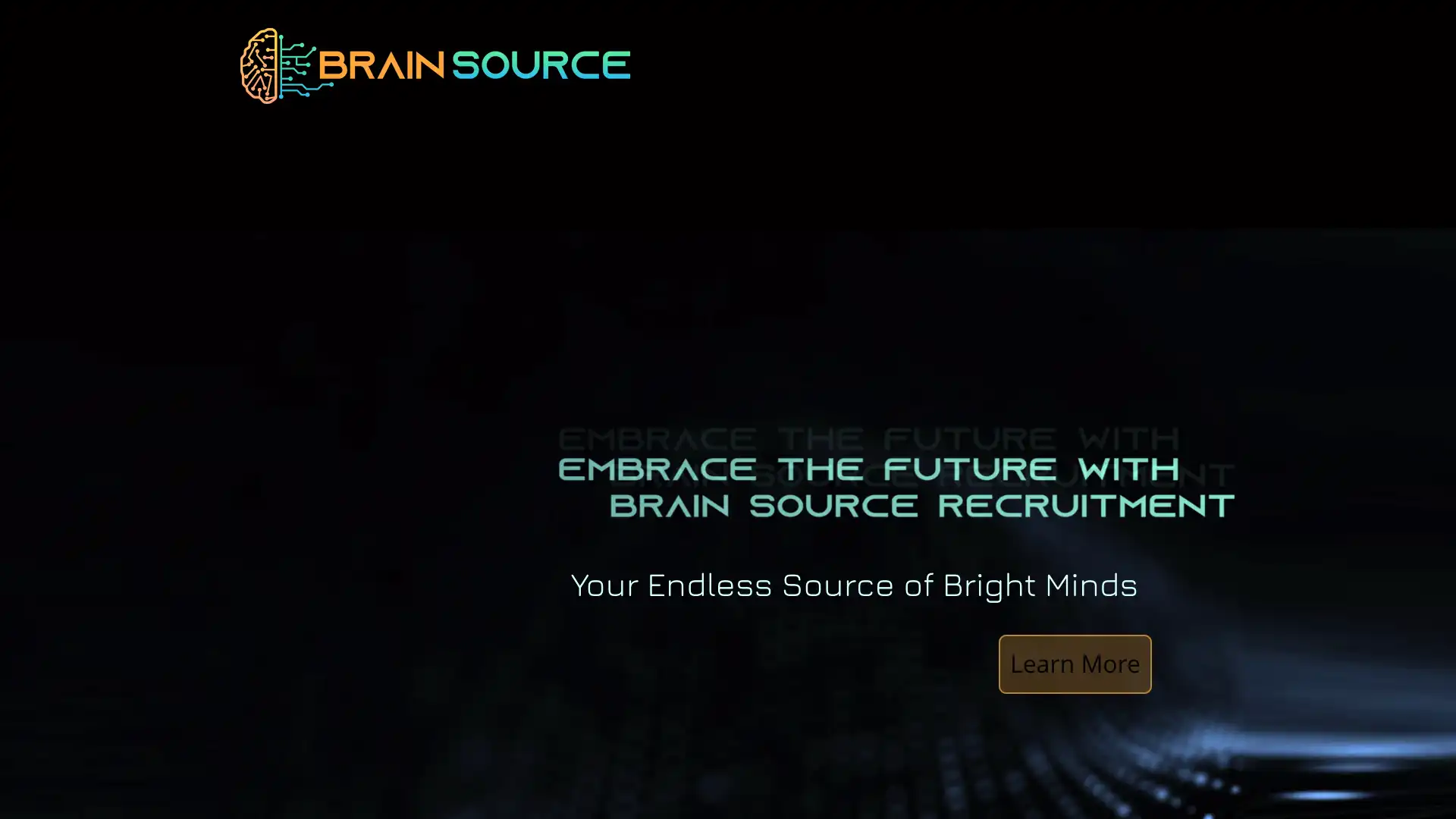 Aysa.ai, a top SEO automation platform, has announced an innovative partnership with BrainSource.io. This partnership aims to take BrainSource.io to new heights by combining its managed SEO services with the powerful automation tools of Aysa.ai.
BrainSource.io's details
Before getting into the specifics of the partnership, let us examine what BrainSource.io has to offer.
BrainSource.io: The Unending Pool of Brilliant Minds
It is not just another employment agency; magic happens at BrainSource.io. BrainSource.io, a recruitment agency that specializes in IT, takes pride in its staff of smart, funny, and highly motivated wizards who go above and beyond to match employers with the best talent.
The company provides specialized hiring services across a range of industries, including Web3, cryptocurrency and blockchain, gaming, life sciences, finance, renewable energy, automotive, IoT, and much more. They cover a broad range of positions, from C-Level to Frontend, Backend, RDBMS and NoSQL, DevOps, and QA.
BrainSource.io stands out for its dedication to developing sincere, long-lasting relationships with both tech companies and job seekers. BrainSource.io has a goal to offer exceptional service, and it has made a name for itself by consistently producing top-notch outcomes.
The Collaboration: Unleashing Synergies
Making Use of SEO Automation
BrainSource.io can now streamline and optimize its online presence thanks to the cutting-edge SEO automation tools provided by Aysa.ai. This partnership aims to increase BrainSource.io's search engine rankings and online visibility in order to ensure that it reaches a larger audience. Thanks to the powerful tools of Aysa.ai, BrainSource.io will be able to quickly implement SEO strategies, monitor performance, and conduct data analysis.
Managed SEO Services: Expert Support and Guidance
A Helping Hand for Recruitment Magic
Aysa.ai doesn't just provide tools; it offers managed SEO services that will act as BrainSource.io's guiding light. With expert support and guidance, BrainSource.io can focus on what it does best—recruiting magic—while Aysa.ai takes care of enhancing its online footprint. The expertise of Aysa.ai in managing SEO strategies will ensure that BrainSource.io can reach out to a wider audience and build lasting partnerships.
Mutual Growth and Success
This alliance is not just about utilizing tools and services; it's about mutual growth. Both Aysa.ai and BrainSource.io share a commitment to excellence. With their respective expertise, they will be driving each other towards greater success. With BrainSource.io's unrivaled recruitment services coupled with Aysa.ai's SEO prowess, the collaboration is set to redefine industry standards.
Looking Towards the Future
With Aysa.ai as a technological ally, BrainSource.io is now more equipped than ever to work its recruitment magic. This partnership promises to bring in more efficiency, a wider reach, and better results for BrainSource.io.
Are you ready to witness the magic? This collaboration is just the beginning. Both Aysa.ai and BrainSource.io are all set to create waves in the industry with their combined expertise and relentless commitment to excellence. The future looks bright and promising as they embark on this exciting journey together.
Brain Source / IT recruitment agency
Str. Donath 116, Cluj-Napoca, Co. Cluj, Romania, 400293