Vladuta Topaz Imobiliare is an accredited ANRE company specialized in executing electrical connections and works. With accreditation number 16366/07.09.2020, the company specializes in the execution and design of low and medium voltage single-phase and three-phase overhead and underground electrical lines, transformer stations, and medium-voltage substations.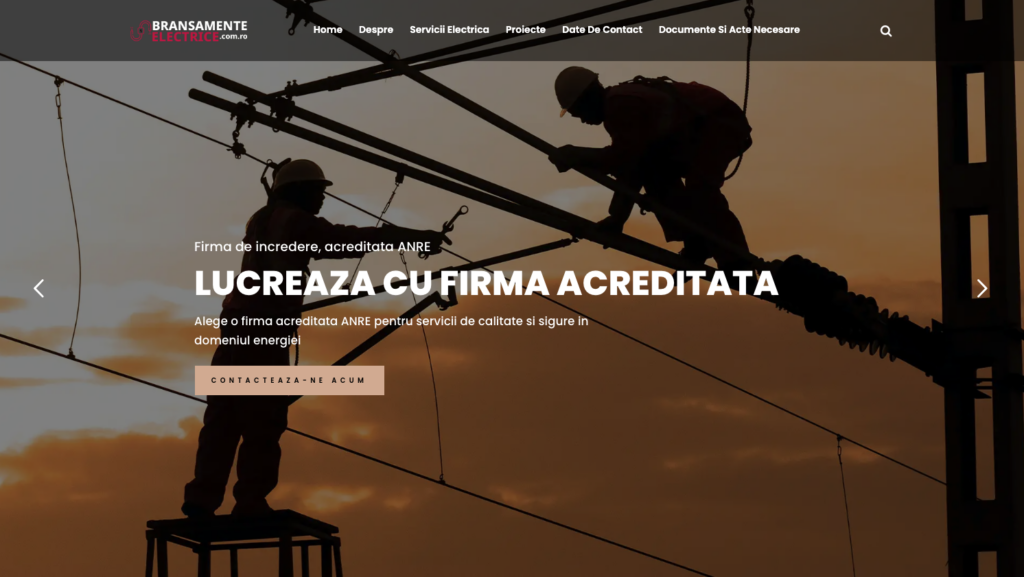 With over 10 years of experience, Vladuta Topaz Imobiliare is the perfect choice for any electrical connection needs, offering high-quality services at competitive prices in compliance with Romanian regulations and legislation.
Their range of services includes the installation of photovoltaic panels, electrical installations, measurement of PRAM, expansion of electrical networks, and obtaining authorizations and documents according to ANRE standards. Whether it's for your home or business, Vladuta Topaz Imobiliare is committed to providing safe and reliable electrical services.