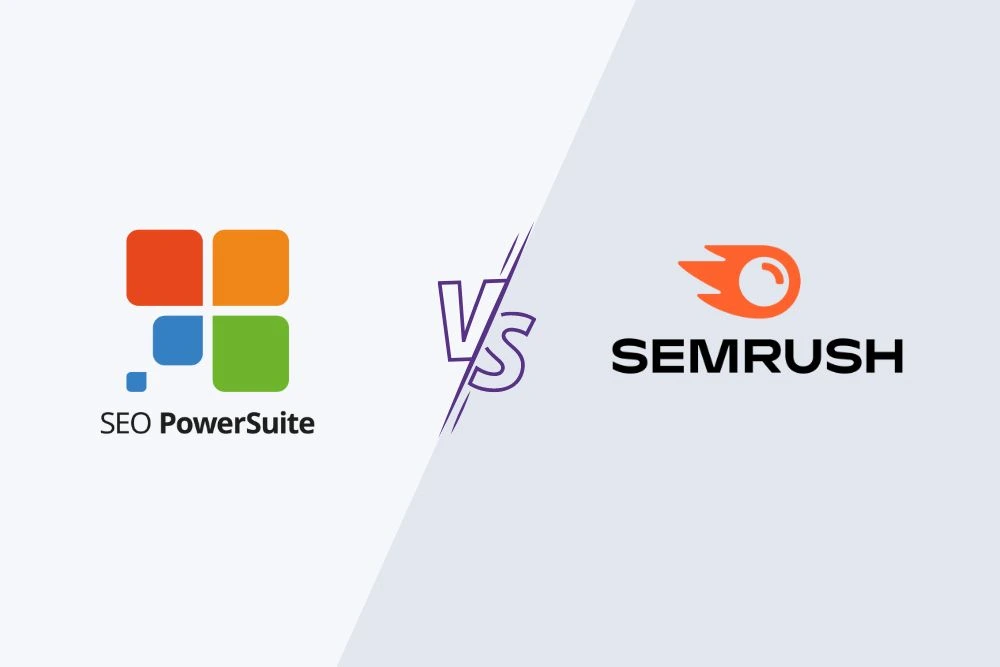 When it comes to optimizing your website for search engines, having the right tools is crucial. There are many SEO tools available on the market, but two of the most popular are SEO PowerSuite and SEMrush. Both tools offer a wide range of features to help you improve your website's visibility in search engine results pages (SERPs).
But which one is better for your needs? In this article, we'll compare SEO PowerSuite and SEMrush to help you make an informed decision.
What is SEO PowerSuite?

SEO PowerSuite is a software suite comprising of four distinct tools that aim to improve the performance of websites. These tools are designed to enhance the quality of content, conduct backlink campaigns, track progress, and optimize websites.
The first tool, Rank Tracker, enables users to research keywords, monitor rankings, and analyze competitor data. WebSite Auditor, the second tool, crawls and optimizes site structure, and improves on-page optimization.
The third tool, SEO SpyGlass, identifies and analyzes a site's backlinks. Finally, the fourth tool, LinkAssistant, is used for running link building and outreach campaigns.
SEO PowerSuite is available on multiple platforms and is compatible with various languages.
What is SEMrush?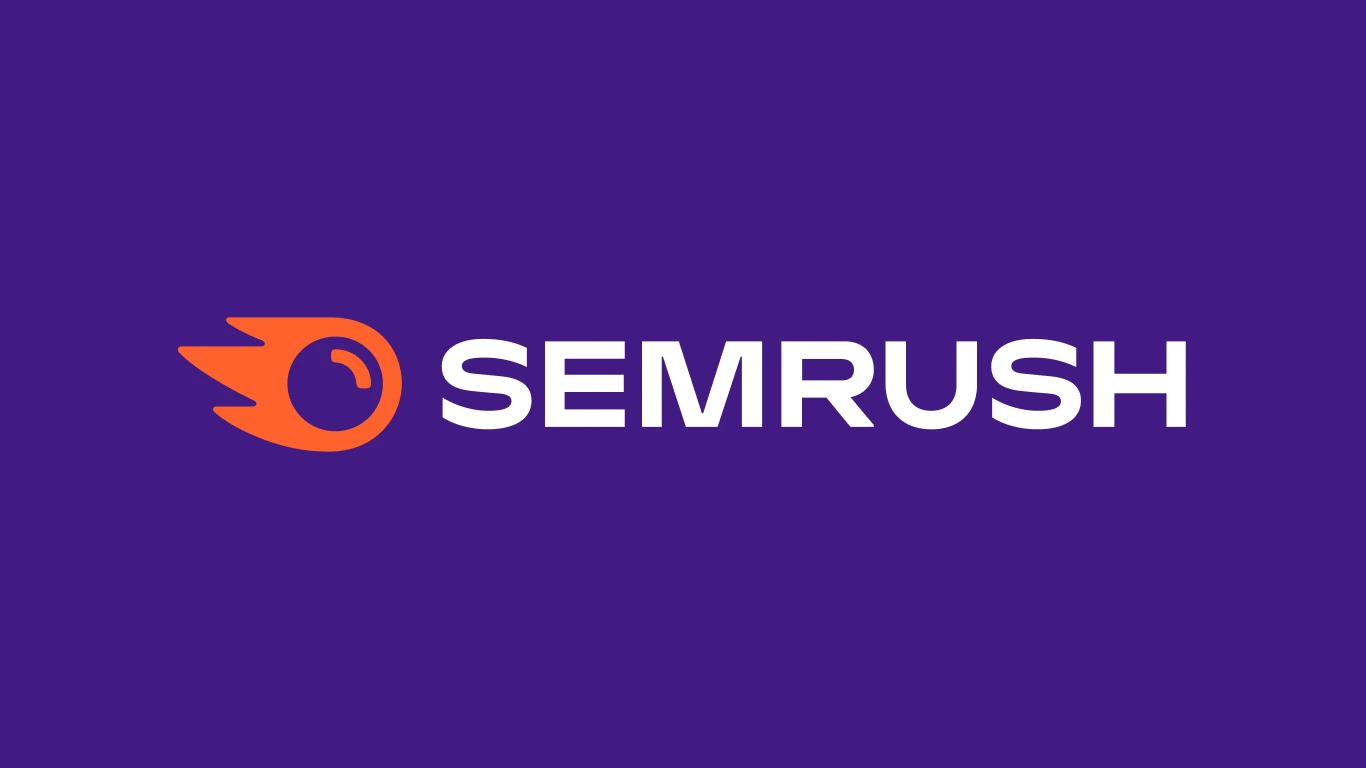 Semrush is a comprehensive marketing reporting software that is designed to help digital marketers optimize their websites and increase organic search traffic. This software provides users with the ability to monitor their competition and make data-driven decisions about which keywords to target for both organic search and Google ad campaigns.
Many of the leading brands, such as Booking.com, Quora, HP, and eBay, use Semrush to gain insights into their niche and recognize patterns and trends. With the information provided, users can review their on-page SEO and identify areas that need improvement for more efficient lead generation.
One of the key features of Semrush is its advanced keyword research tool. By using this tool, users can gain insight into the keywords that their competitors are using and how they are ranked. This wealth of data makes it much easier to stay ahead of the competition and keep up with the latest trends.
Although Semrush is used by some of the biggest names in the industry due to its advanced features, it is also very user-friendly for beginners. Even with limited experience in SEO, users can easily navigate through the platform and gain a better understanding of how to optimize their website for organic search traffic.
Comparing SEO PowerSuite and SEMrush
Both SEO PowerSuite and SEMrush offer a variety of features to help you optimize your website for search engines.
However, there are some key differences between the two tools that may make one more suitable for your needs than the other.
Keyword Research
Keyword research is one of the most important aspects of SEO. To optimize your website for those keywords, you must first understand what keywords your target audience is searching for. Keyword research tools are available in both SEO PowerSuite and SEMrush, but they function differently.
The Rank Tracker tool in SEO PowerSuite allows you to monitor your website's ranking for specific keywords over time. It also suggests keywords based on the content of your website and competitor analysis.
SEMrush's keyword research tool allows you to discover new keywords, view search volume, and generate keyword ideas based on your competitors' keywords. It also provides keyword difficulty scores to assist you in identifying keywords that are easier to rank for.
Site Audit
Both SEO PowerSuite and SEMrush offer site audit tools to help you identify issues with your website that may be affecting your search engine rankings. They do, however, function in a slightly different way.
SEO PowerSuite's WebSite Auditor tool crawls your website to identify technical issues, such as broken links, missing meta tags, and duplicate content. It also suggests solutions to these problems.
The SEMrush site audit tool provides a comprehensive analysis of the health of your website, including technical issues, content issues, and backlink analysis. It also suggests solutions to any problems it discovers.
Backlink Analysis
Backlinks are a significant ranking factor in search engines. Both SEO PowerSuite and SEMrush provide backlink analysis tools to help you identify your website's and your competitors' backlinks.
The SEO SpyGlass tool in SEO PowerSuite allows you to examine your website's backlink profile as well as that of your competitors. It displays the number of backlinks, their quality, and their anchor text.
SEMrush's backlink analysis tool provides similar information, but also includes domains linking to your website and the types of backlinks (e.g., text, image, or form).
Competitor Analysis
Competitor analysis is an important aspect of SEO. To stay ahead of your competitors in search engine rankings, you must be aware of what they are doing.
Both SEO PowerSuite and SEMrush provide competitor analysis tools. The Rank Tracker tool in SEO PowerSuite allows you to track your competitors' rankings for specific keywords over time.
The competitor analysis tool from SEMrush provides a detailed overview of your competitors' website traffic, backlinks, and top keywords. It also enables you to compare your website's performance to that of your competitors.
Ease of Use
Both SEO PowerSuite and SEMrush have an easy-to-use interface, but they work in different ways.
SEO PowerSuite is a desktop-based application, which means you must download and install it on your computer.
SEMrush, on the other hand, is a web-based application that can be accessed from any device that has an internet connection.
AYSA.AI: The Best Choice for SEO Automation in the E-commerce Industry
SEO PowerSuite and SEMrush provide a range of features to assist in optimizing a website for search engines. However, the e-commerce industry has a tool specifically tailored for it – AYSA.AI.
AYSA.AI is SEO automation software that helps e-commerce businesses improve their search engine rankings and drive more traffic to their websites.It assists e-commerce businesses in optimizing their product pages, improving their sites advantages of using AYSA.AI is that it saves e-commerce businesses time and money in the e-commerce industry, and it automates the SEO process to save you time and money.
Conclusion
Finally, selecting the right SEO tool is critical for improving your website's search engine ranking.To stay ahead of the competition, whether you choose SEO PowerSuite, SEMrush, or AYSA.AI, make sure to take advantage of the features that are most relevant to your business and monitor your search engine rankings on a regular basis.
For related reading on this topic: