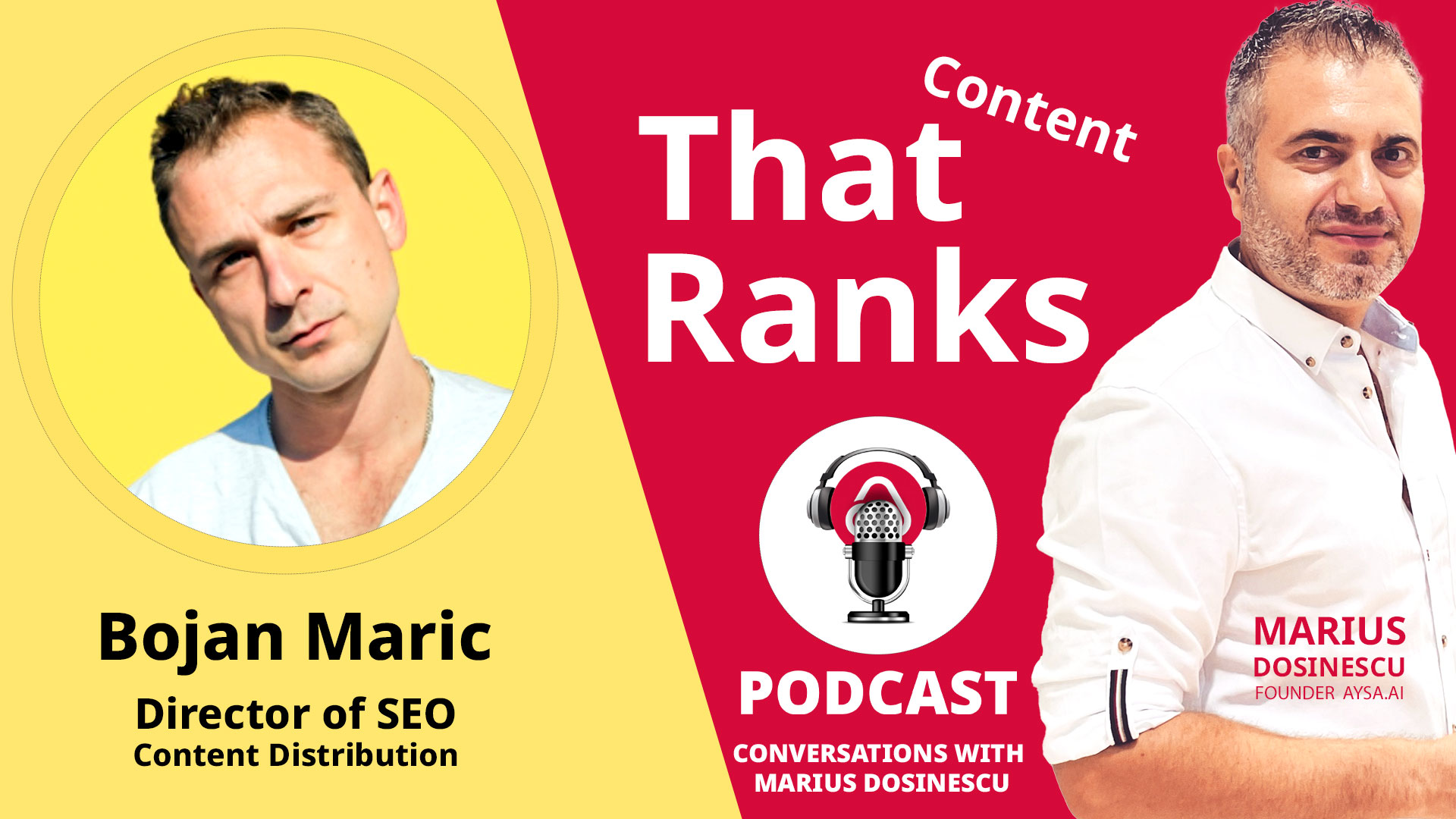 Bojan Maric, Director of SEO for Content Distribution and Co-founder at Workello!
Wednesday, 12.04.2023 – 11.00
I'm excited to announce that on my latest episode of Conversations with Marius Dosinescu, I had the pleasure of interviewing Bojan Maric.
Bojan is a Co-Founder of Workello, a pre-hire assessment platform that helps content teams filter through hundreds of writing candidates to identify and hire the top 1% with pre-hire writing tests. He is also Director of SEO for Content Distribution, a company that helps grow startups from seed stage to series B in a short time frame. With his extensive experience in SEO and digital marketing, Bojan is a true expert in his field.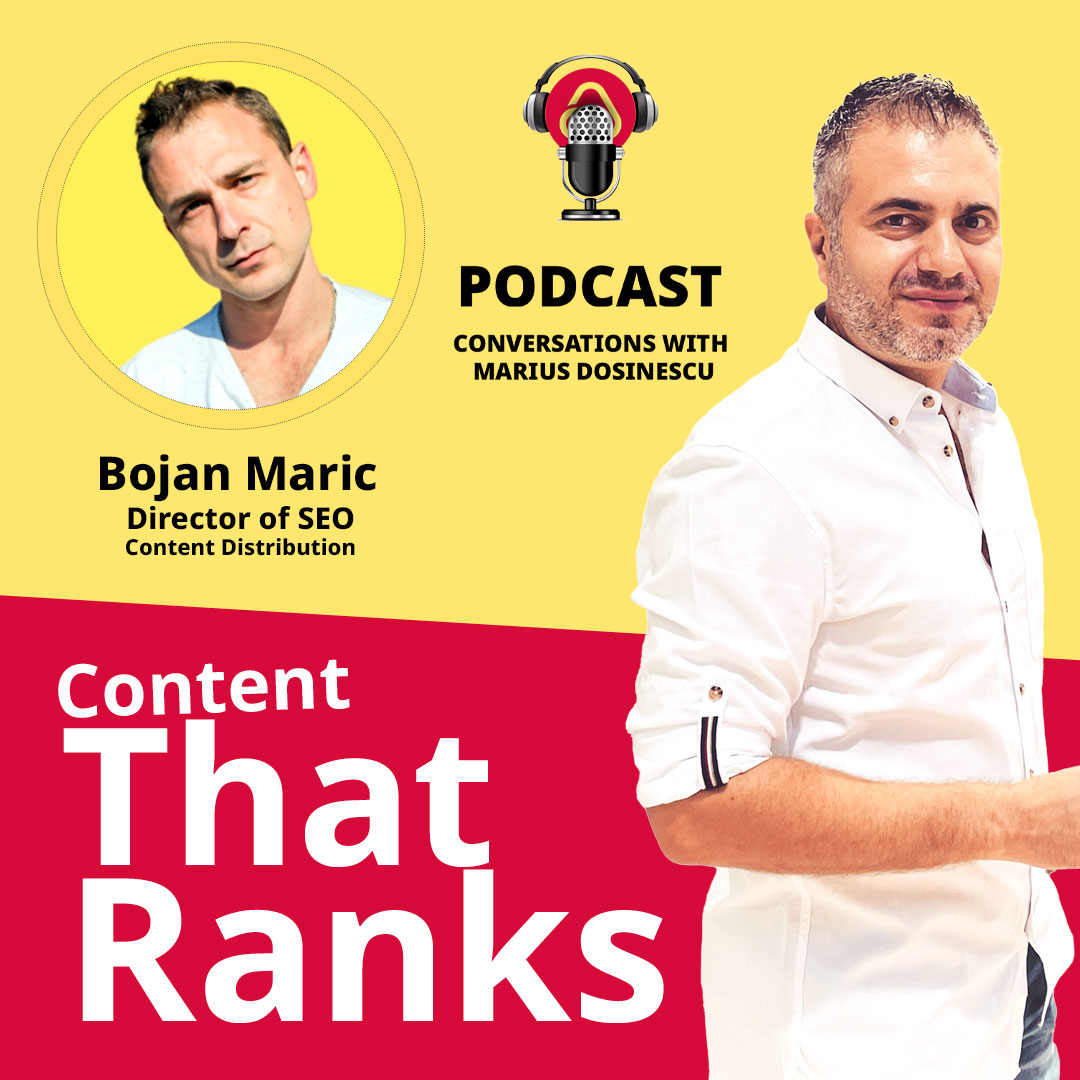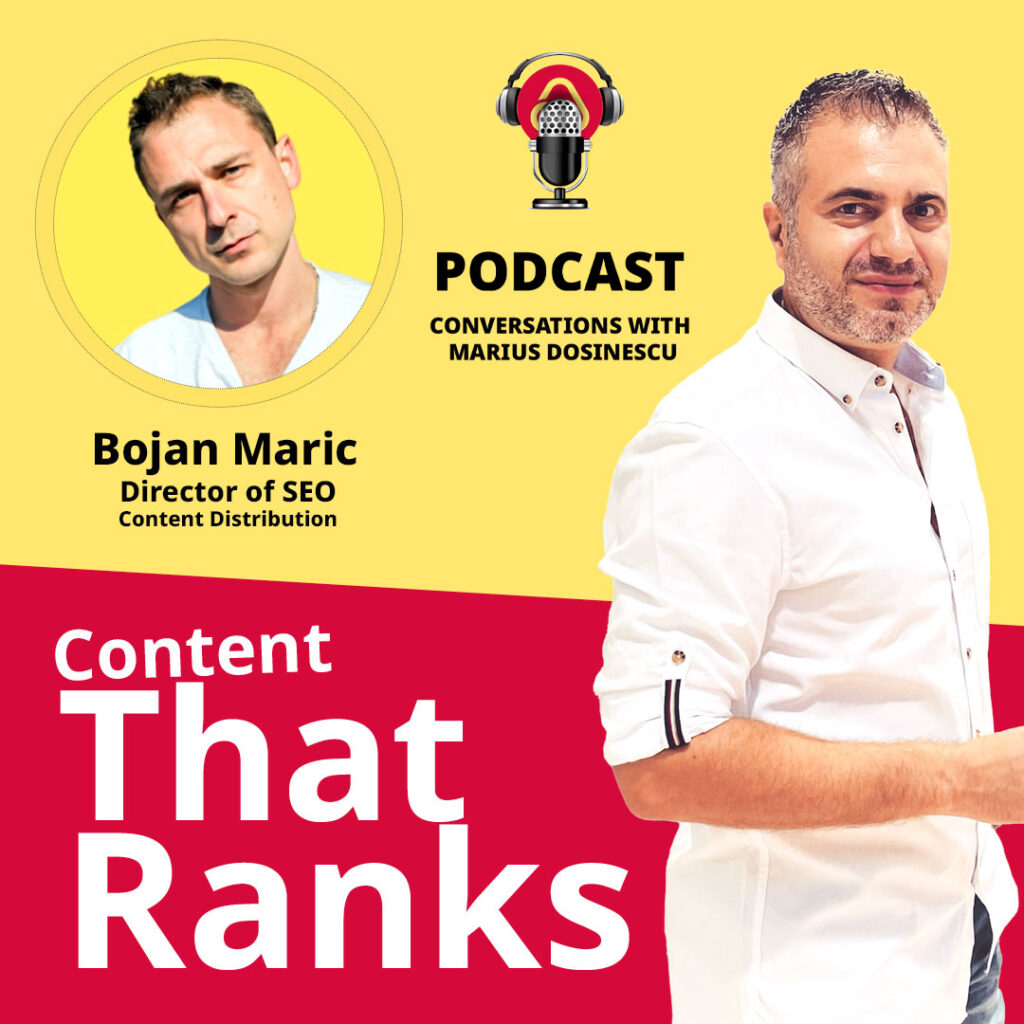 During our conversation, we covered a variety of topics, including Bojan's journey in the tech industry and how he got started with Workello as a platform for pre-hiring assessments. Bojan also shared some of the challenges he faced during the development of Workello and how he overcame them.
We also talked about how Bojan uses SEO and content marketing for Workello and Content Distribution, and he provided some valuable insights into specific strategies and tactics he has used to grow his user base and drive organic traffic.
In addition, Bojan demonstrated how to do keyword research and how to optimize title tags, meta descriptions, and header tags for SEO. Bojan even discussed some common technical SEO problems and provided solutions for them.
Finally, Bojan gave an example of a case study where he helped a client with SEO and what the results were. It was an insightful conversation and I highly recommend you listen to the episode to gain some valuable insights from Bojan's experience and expertise.
Thank you for listening and don't forget to subscribe to Conversations with Marius Dosinescu for more fascinating conversations with tech industry leaders.
Overall, my conversation with Bojan was incredibly informative, and I hope you enjoy listening to it as much as I did. Thanks again for tuning in to Conversations with Marius Dosinescu, and be sure to stay tuned for future episodes.