About Total PR
Their services include media relations, event management, PR stunts, social media, CSR, media buying, direct marketing, and crisis management.
Total PR is committed to delivering high-quality results and enhancing their clients' reputation. Contact them today to discuss your public relations needs.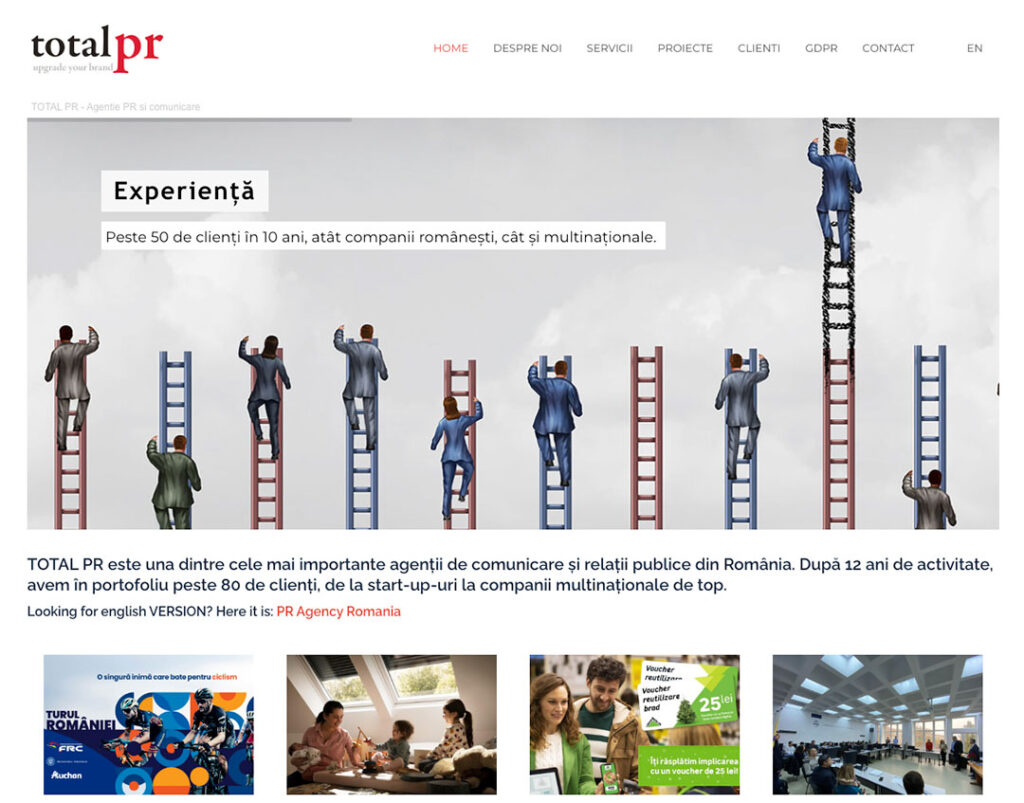 Challenge: Ranking TotalPR on the first page of Google
When we started working with TotalPR, their website was not ranking on the first page of Google for any of their target keywords. Our challenge was to create a website, a structure, and content that would help them achieve their goal of ranking on the first page of Google.
Strategy: Developing a comprehensive SEO plan
To achieve our goal, we developed a comprehensive SEO plan that included the following steps:
Keyword Research: We conducted extensive keyword research to identify the most relevant and profitable keywords for TotalPR.
Website Optimization: We optimized the website's structure, content, and metadata to make it more search engine friendly.
Content Creation: We created high-quality, keyword-rich content that provided value to users and helped increase engagement.
Link Building: We implemented a link building strategy to build high-quality backlinks from authoritative websites, which helped improve the website's domain authority and search engine rankings.
Results: TotalPR ranking on the first page of Google
After implementing our SEO plan, we saw significant improvements in TotalPR's search engine rankings. TotalPR is now ranking on the first page of Google for several target keywords, including "PR agency Romania," "Agentie PR," and "Servicii PR"
Conclusion: Achieving our goal
Through a combination of keyword research, website optimization, content creation, and link building, we were able to help TotalPR achieve their goal of ranking on the first page of Google.
Our comprehensive SEO plan helped TotalPR improve their online visibility, increase website traffic, and generate more leads and conversions.